Electric Hoist Market Report from 2013 to 2018 and Growth Projections to 2025
Global market insights (a research institution) published a research report about

electric hoist

.

The report analysis

electric hoist

market by type, by load bearing capacity, by end-users, and by region. Also, it give a detailed analysis about the key hoist companies. Two parts are included in the report: historical data coverage from 2013 to 2018 and growth projections from 2018 to 2025.

The report says

electric hoist

market size was valued over USD 1.9 billion in 2017, and the industry will grow at a CAGR of up to 7.3% up to 2025. The chain hoists are segmented as 0.25 - 5.0, 5.1 - 10.0, 10.1 - 15.0, 15.1 - 20.0, and 20.1 - 32.0. Among all these, 0.25 - 5.0, and 5.1 - 10.0 load ranges are predicted to have the highest share of global electric chain hoist market and are expected to grow at a CAGR's over 7.0% and 7.4% respectively. And the

wire hoists

are segmented into 0.5 - 10.0, 10.1 - 15.0, and 15.1 - 20.0 tons. Among all these, 0.5 - 10.0, load range hoists are expected to hold the highest share of the global electric wire hoist market and are predicted to grow at a CAGR over 7.3% over the entire forecast period.
U.S. Electric Hoist Market Size, By Type, 2014 – 2025 (USD Million)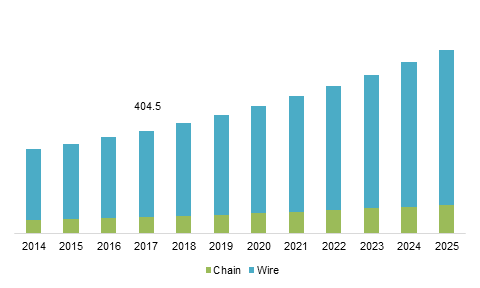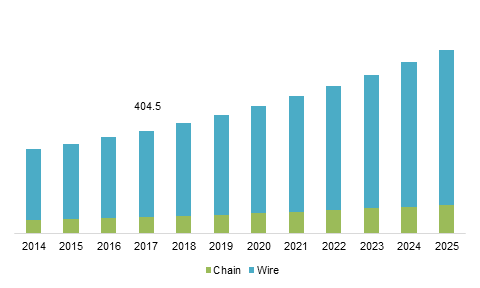 In terms of key companies, they are: Ingersoll-Rand plc, Konecranes Oyj, Columbus McKinnon, Hitachi Industrial Equipment Systems Co., Ltd., KITO Group, Komatsu Ltd., Reva Industries Ltd., SIGMA Hoist Company Pvt. Ltd., Harrington Hoists, Inc., Beta Max Hoist, Terex Corporation, ABUS Kransysteme GmbH, Liftking, and SWF Krantechnik GmbH among others.
In terms of the region, the report mentions five regions:
North America (U.S., Canada),
Europe (Germany, France, UK, Spain, Russia),
Asia Pacific (China, India, Japan, South Korea, Malaysia),
Latin America (Mexico, Argentina, Brazil, Colombia),
MEA (Saudi Arabia, UAE, South Africa, Aman, Qatar, Kuwait).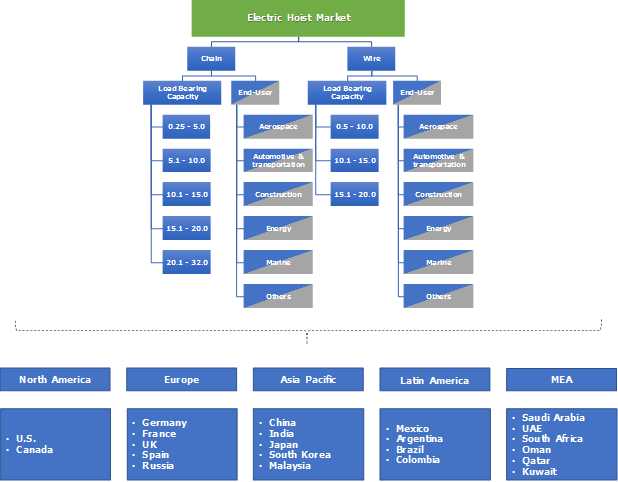 More detail, please contact us:
Email: sale@weihuagrp.com