Company Profile
Weihua was founded in 1988, mainly deals in researching, developing and producing the lifting machinery, port machinery, construction-use tower crane, reducer, etc, After more than 30 years development, WEIHUA has become a very large scale enterprise group which including multiple subsidiaries , including WEITE mobile crane company, Dafang crane company, ARFA crane company, Tianli crane company, Weihua machinery im&ex company, Changyuan Shenlan hotel, Weihua agriculture and forestry company etc more than 20 branches, base on main crane business, industry involved in real estate, hotel dining, financial investment, construction engineering, decoration and anti-corrosion, ecological agriculture etc.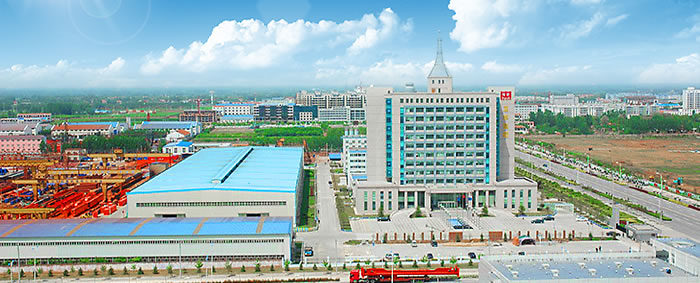 Weihua Group also serves as Deputy Chief Director in the Heavy Machinery Industry Association, Material-handling Association and the Bridge Crane Sub-association of China; it is also one of the first batches of National Technology Innovation Demonstration Enterprise. Weihua Group has been honored with more than 500 awards such as: ' China Famous Trademark', 'Top 100 Chinese Machinery Enterprise', 'Top 500 Chinese Private Enterprise', 'National High-tech Enterprise', ' Key High-tech Enterprise of National Torch Plan', 'National Innovation Demonstration Enterprise', 'National Enterprise Technology Center', 'Contract-honoring and Promise-keeping Enterprise of China', 'National Quality Standard', '100 Best Employer of China', 'Quality Award of Henan Provincial Governor'.
The leading products of Weihua widely used in Machinery, Metallurgy, Electric Power, Railway, Aerospace , Port, Petroleum, Petrochemical, etc, our products are serving the national key projects such as: the South-to-North Water Transfer Project, the West-East National Gas Transmission, the Three Gorges Hydropower Station, Jiuquan Satellite Lunching Center, Qinshan Nuclear Power Station, Hangzhou Bay Bridge, Beijing Olympic Games and so on, accelerate successfully the launch of Spacecraft Shenzhou-10 and Chang'e-3,our products have been exported to more than 69 countries like America, Japan, Russia, Korea, etc. In 2013 the annual sales revenue reached 6.669 billion, and the Overhead Traveling Crane and the Gantry Crane continue to hold the first position around the whole country.
Weihua Group owns the test center accepted by the national inspection workstation, the technology center, the national post-doctoral scientific research workstation, the academician workstation, and its declaring technology patents certificate has reached 273. Led by H.E. Mr. Yang Shuzi the Academician of Chinese Academy of Sciences, there are more than 600 people in Weihua scientific research team, this team is the largest R & D team in China's general crane industry, and has won 72 national, provincial and municipal scientific achievements.
Weihua is responsible to the society, in recent years; they donate more than 41,000,000 Yuan to the earthquake disaster area in Wenchuan, the construction of new socialist countryside, and other social public welfare. Weihua Group arranges more than 6000 college students and community youth.
In the twelfth Five-Year Plan period, under the guide of the scientific outlook on development, Weihua people will develop strategies; develop courageously, continuous innovation, to achieve the magnificent goal of 'To be one of the famous brands in the world'.