Our History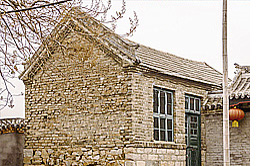 From Year1988 To1995,Initial Development Stage Of Weihua Group
With only 6 staff, one set 200mm diameter grinding machine and one set drilling machine, Weihua is merely a manual workshop with an investment of one hundred thousand, which covers an area of less than 3 acres. After eight years of hardworking, Weihua completes the original capital accumulation. During this stage, Weihua completed the process from simple maintenance to parts processing and the assembly production machine. Meanwhile, Weihua established the management concept with the core of good faith and formed its core team.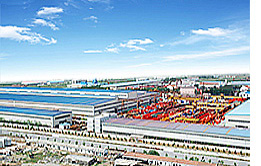 Weihua Group factory From Year 1996 To 2000 Standard Management, Learn And Grow Up Stage Of Weihua
With an area of 40 acres, an investment of over 6 million yuan, 4 new-built factories, 1 office building, Weihua established its eight departments and one executive office, recruited management personnel, which broke the small family mill management mode. Ever since Weihua implemented legal person governance structure, began to enter the modern enterprise scientific management trails. Meanwhile, staffs increased from dozens to 400 people, with the sales volume of year 2000 reached 47 million yuan. In this stage, Weihua was well-known in inside and outside province by its garden type plant environment, standardized workshop and warehouse management. Weihua changed its production style from single electric hoist production to the single or double girder crane production. Weihua won social-wide recognition and praise by credit management and good service, took the lead go through the ISO9001 quality certification in the local area and same industry by its strict quality management and stable product manufacturing quality. Also, Weihua was named "Advanced Quality Management Unit" in Henan Province, it has become the pioneer of crane industry at the local region, which laid Weihua's foundation status in domestic crane industry.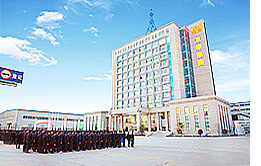 Weihua Group office building From Year 2001 to 2005. Scale Expansion, High Speed Development Stage Of Weihua
In this stage, Weihua got land acquisition of an area of over 200 acres in Zhengzhou city, meanwhile more than 500 acres land in Changyuan city. With an investment of 0.3billion to expand production scale, which let Weihua entered the high-speed expansion and leap forward development stage. In the 5 years, the main economic indexes such as the company output value, sales revenues, and profits were increasing at an average speed of more than 80% percent. With the 2005 annual sales income of 0.73 billion yuan, Weihua ranked the third place in the domestic crane industry, also it ranked in the front place in private enterprises. In this stage, the production quality and economic profits of the Weihua Group achieved major breakthroughs, with its sales revenues doubled year by year. Meanwhile, Weihua achieved major breakthroughs in management and scales, as well as a successful transformation from company management to group management.
In2005, Weihua won the "Well-know brand of Henan Province" and "Excellent Private Enterprise of Henan Province" by RMB 7148425 million sales income.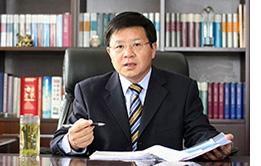 Weihua Crane Chairman In 2006, Weihua Crane Was Awarded As The Famous-brand Product of China by RMB 1142.6069 Million Sales Income
From year 2006 to now, deepens the management and improves its internal works, the transformation stage from large-oriented to strong-oriented
In this period, Weihua Group adheres to the implementation of modern enterprise system, strengthens its enterprise strength continuously, and realizes the promotion transformations from big-oriented to strong-oriented and from quantity-oriented to quality-oriented.
Also in this period, Weihua Group adheres to make breakthroughs in the following four aspects: Firstly, it deepens the management, and sums up the successful points and shortcomings in the tenth Five-Year Plan period. After scale growth, it makes great efforts to achieve management innovation in doing strong, doing fine and doing real. Secondly, it maintains continuous steady growth, exerts itself to make new breakthroughs in product research and development as well as the expansion of the industrial chain. Thirdly, it actively explores internationalization markets, develops new fields and creates new outstanding achievements in capital operation, international cooperation, international trade and such aspects. Fourthly, Weihua Group sums up the successful experience of long-term development and accumulated precious spiritual wealth for many years, it initially forms the enterprise culture, enterprise image and widely brand influence with Weihua characteristics.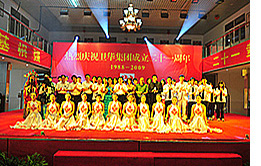 Enterprise culture In 2007
Weihua won the honor of the "Contract-honoring and promise-keeping Enterprise of China" and one of the "Top 500 Chinese Machinery Enterprise" by RMB1.83 Billion sales in come.
In 2008, Sales Income Broke Through RMB2.56 Billion
Weihua was awarded as the "National Model Family of Employees".
In 2009, Sales Income Is RMB3.12 Billion
Weihua is issued "Typical Honest and Integrated Enterprise in China"
Postdoctoral Research Center In 2010
Weihua's sales revenue was 3.62 billion in 2010.
Weihua Group won the title of "National-recognized Enterprise Technology Center" and "Postdoctoral Research Center".
In 2011,Sales Revenue 4.843 Billion RMB
"Weihua" brand by the State Administration for Industry and Commerce Trademark Office administrative "China
Famous Brand"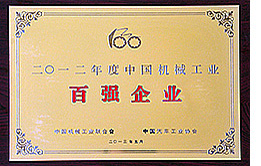 Top 100Chinese Machinery Enterprise In 2012,The Sales Asset Is 5.281 Billion Yuan.
Weihua get an agreement with Demag crane to cooperate and build join-handed company in Liaoning. This year. Weihua crane awarded
"Top 100Chinese Machinery Enterprise"
"National Innovation Demonstration Enterprise"
"Key High-tech Enterprise of National Torch Plan"
"Academician workstation"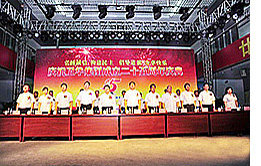 Enterprise culture In 2013,The Sales Asset Is 6.639 Billion Yuan. And Awarded
"National Quality Standard "
"National Machinery Quality Award "
"AAAA Enterprise with excellent standardization"
"National Star Award for the Poverty Alleviation 2012"
"Henan Outstanding Private Enterprises"
"The first batch culture construction site of the private
enterprise in Henan Province"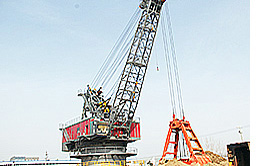 Grab dredger In2014,The Sales Asset Is 6.639 Billion Yuan. And Awarded
"Top 20 Private enterprises of Henan Province"
Weihua pay more attention to develop and research on new field, and push out many new advanced product, such as 1700Ton bridge erecting crane, mobile boat lift, grab dredger and so on.
What is worth mentioning in Weihua is the first enterprise to make grab dredger in China, Weihua initiate a new age in this field bcs we can only drive the ship to Japan to install the grab dredger before. Now China can do it by ourselves.