Weihua Crane Bulk Material Conveyor New Product—Bridge Chain Bucket Unloader Crane
Weihua Crane Bulk Material Conveyor New Product—Bridge Chain Bucket Unloader Crane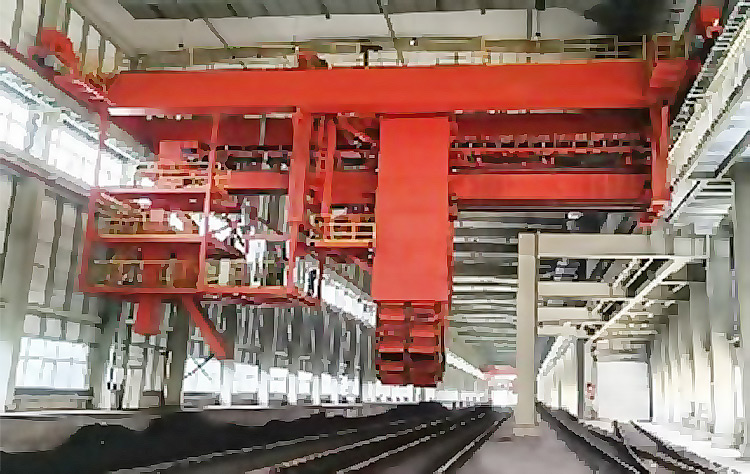 Product features of Bridge Chain Bucket Unloader Crane
01. The unloading capacity can reach 500t/h, and it can unload about 5 sections of 60 tons of wagons per hour.
02. The upper and lower double beam structure is adopted, and the tipping bucket mechanism is mobile, which can be unloaded on multiple transportation lines.
03. The chain bucket mechanism adopts a T-shaped bucket, which can unload the truck in forward and reverse directions, improving the unloading efficiency.
04. Traveling reducer has the characteristics of small size, large output torque and long service life.
05. The blanking device of the belt conveyor adopts a sealed telescopic slide tube to reduce dust during the belt blanking process.
06. It is equipped with overload limiter, lifting height limiter, trolley buffer, running stroke limiter and safety protective cover, etc., with excellent safety performance.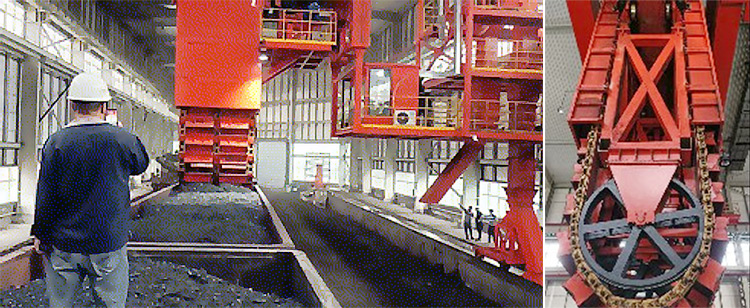 Weihua Bulk Material Conveying Products
There are mainly two series of bulk material conveying equipment and port handling equipment
Serving in the fields of mining, coal, water conservancy and hydropower, transportation, ports, petrochemicals, cement, metallurgy, thermal power, municipal engineering, construction sand and gravel, etc., we can customize portal and bridge types according to customer site requirements. With high-quality bulk material conveying products equipped with complete and systematic solutions, Weihua Crane will continue to create greater value for customers!