Weihua Intelligent Crane New Era – AICrane 1.0
Weihua announced it opens a new era of intelligent Crane Age of 5G + artificial intelligence + industrial Internet and make the crane a real crane robot!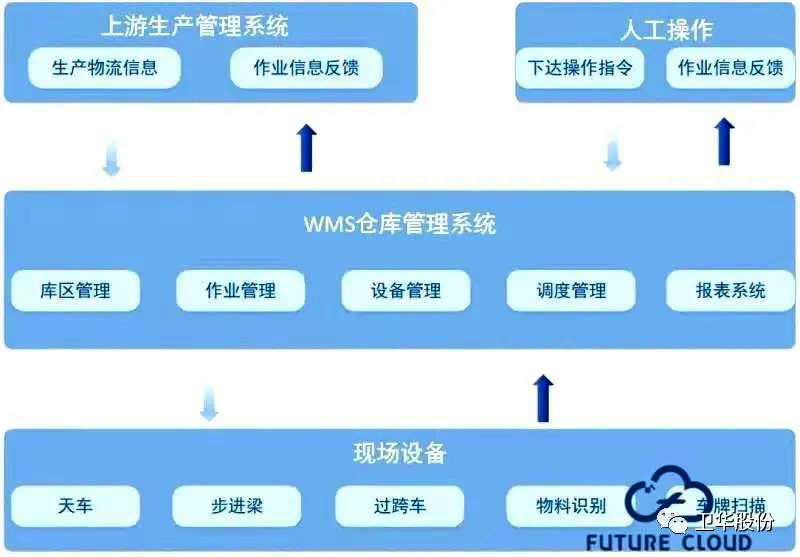 Unmanned Crane
Weihua AICrane series products adopt 5G communication, artificial intelligence, digital twin, big data, industrial Internet and other technologies, and adopt advanced software design concepts of modularity, openness, and generalization. They can be applied to rolls, square boxes, and bulk materials and other various heavy material handling works.
Weihua AICrane are not only equipped with high-precision anti-sway, positioning, laser scanning and other hardware systems, also with a powerful, information-rich, and smooth-running control system, which can easily respond to various needs of intelligent material handling.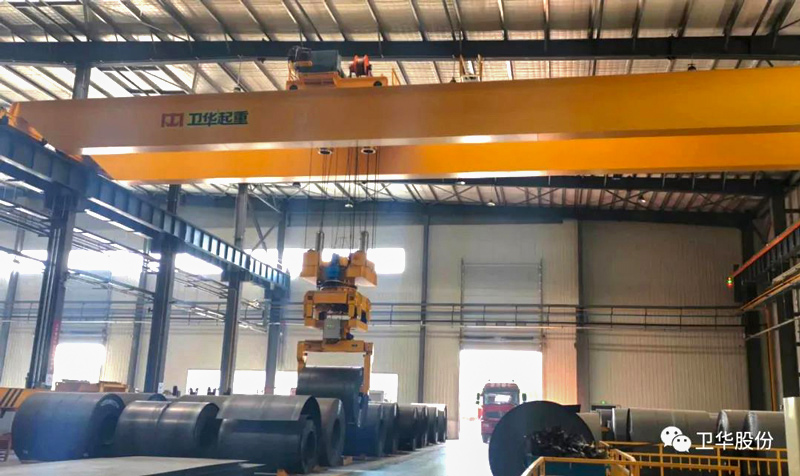 Intelligent Scheduling and Deep Learning
Combining artificial intelligence and deep learning technology, Weihua AICrane develop a variety of dynamic path planning strategies for typical application scenarios of unmanned cranes, and can be configured according to the actual needs of the site to achieve intelligent scheduling of various tasks to achieve maximum work efficiency.
Weihua AICrane combine AR/VR technology with artificial intelligence vision construction and 5G Internet and low-latency communication, and will give users an immersive experience in terms of intelligent crane information interaction, virtual training, and remote operation and maintenance.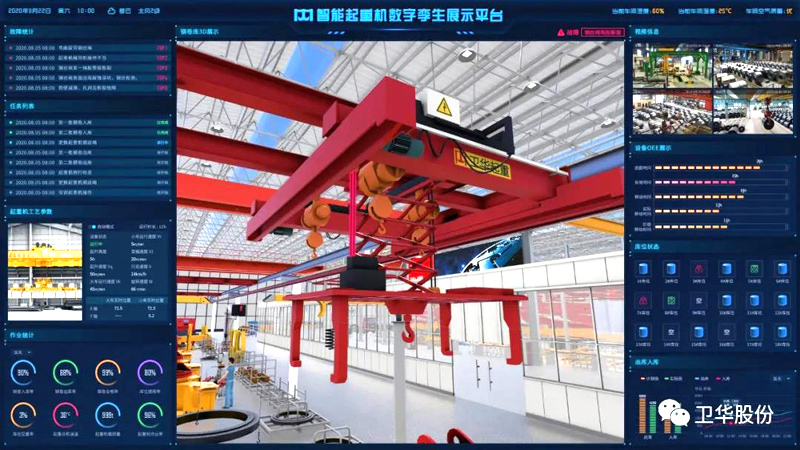 Digital Twin Immersive Feeling
Weihua AICrane can simulate factory scenes through sensor technology, data acquisition technology, 5G communication technology, and computer simulation technology, track equipment operating status in real time, and master order information.
Based on the integrated interface of digital twin technology, the scene situation and the screen are proportionally corresponding;
Information integration, one interface for basic daily use;
The status of equipment, storage locations, and goods are refreshed in real time, and detailed information can be viewed online, screening according to needs, and warehousing information at any time.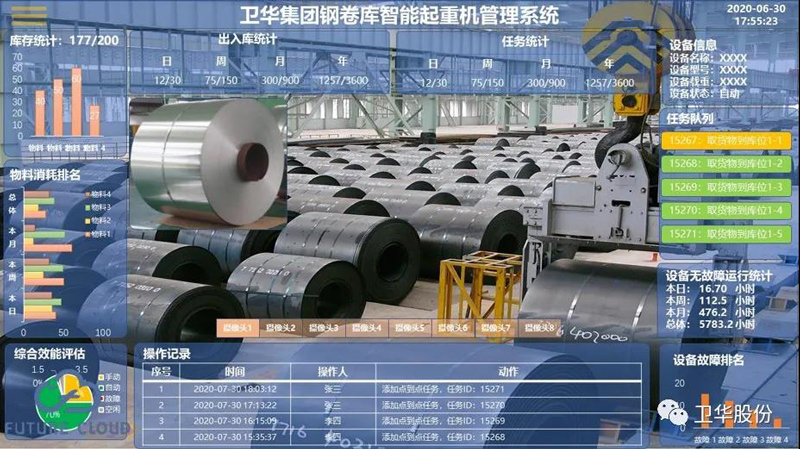 Video System is not Just Monitoring
Weihua AICrane video system is no longer just a monitoring of on-site equipment, but also an excellent display platform for system comprehensive information:
1. Realize multi-camera on-site monitoring, freely switch and combine the pictures of the cameras;
2. Based on 5G's high-speed, high-bandwidth, high-reliability, and low-latency characteristics, high-speed transmission of operating data, greater data throughput, and avoiding data packet loss;
3. Task management, report statistics, fault records, equipment information overview display, All information is visible easily;
4. Based on ultra-high-definition video capture technology, through AI analysis, it can realize character recognition, face recognition, visual positioning, behavior analysis, object recognition, object measurement, and object sorting.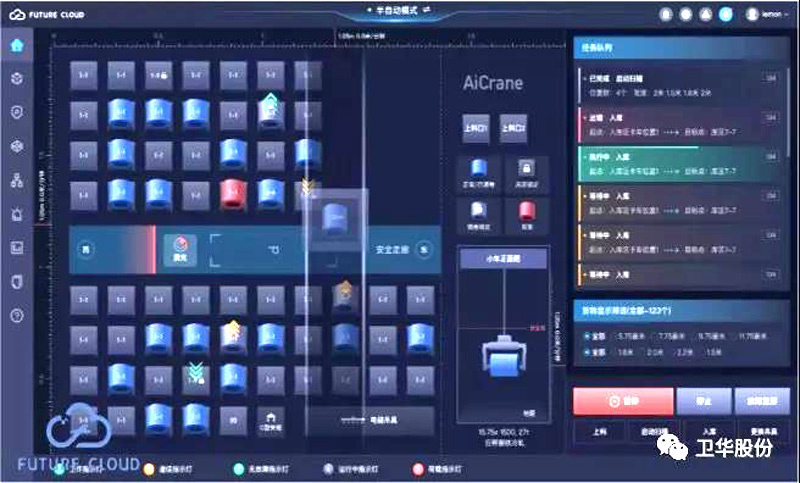 Full System Development, Turnkey Project
Weihua AICrane have pioneered and successfully applied the world's leading front and rear separation technology to the field of heavy material handling, with more friendly interaction and richer matching elements:
1. It can adapt to more complex needs and achieve smarter scheduling;
2. It runs faster and process larger amount of data;
3. It is easier to interface with other systems, and the interface is simple to implement;
4. The programming framework has a rich class library to achieve more powerful functions;
5. Modular design, plug and unplug modules according to project requirements, efficient development and fast handover;
6. Full system development of front-end, back-end, and hardware can realize turnkey projects and have the ability to solve problems quickly;
7. It can be used across system platforms and device platforms.